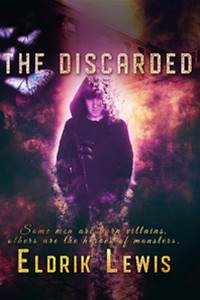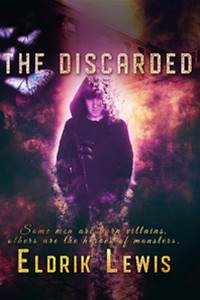 In Serial
8 61 99
The Umbrae Lunae existed before man, beautiful abominations birthed in the nightmares of mad gods. They wait for humanity to misstep, for the angels to look away. For the moment when they can cloak the world in moon shadows once again.
But even horrors have children. Even nightmares must feed. One child, unlike the others, finds his way to a school for young abominations. Will he be a sheep cast before the wolves, or a terror that wears the skin of wool to entice the wolf close?
The flesh of his body was his only coin, strips cut to pay debts that never ended. Everyone has scars, stories in a life led, lessons learned, and licks taken. Luminous bodies touched by darkness. There are a cursed few that are the opposite, black shadows consumed by scars, twisted minds devoured by diseased hungers, bodies tortured misshapen works of gouged flesh, silver lines of blade thin cuts, ragged tears of teeth and glass. For them, the scars are marks of homecoming, the mangled wasteland the only place they feel at peace.
Hell is a place. It's made of concrete, steel and glass. It's the sounds of starving kids crying themselves to sleep, huddling into small balls as creepers come and take their due of innocence and tender meat. It's eating rotten food and carrying ticks in your hair. It's having no one and nothing while surrounded by everything. It's the life of a street kid. What abomination was birthed in the corrupt womb of man's cast-off shit?
Pretty people don't know the power of ugly. They can't see the strength in a broken soul or the power in a calloused heart. Those secrets are for the discarded alone. Only the broken understand the grace of darkness. The blessed folds that hide scars and tears, the protection of its concealing umbra.

E-Begging: Character Sheets, Racial Character Classes, of both side characters, villains, and main characters as well as short stories can be found on my Patreon. Eldrik Lewis
This story is cross-posted to Scribble Hub. Same cover and synopsis.
Advertisement